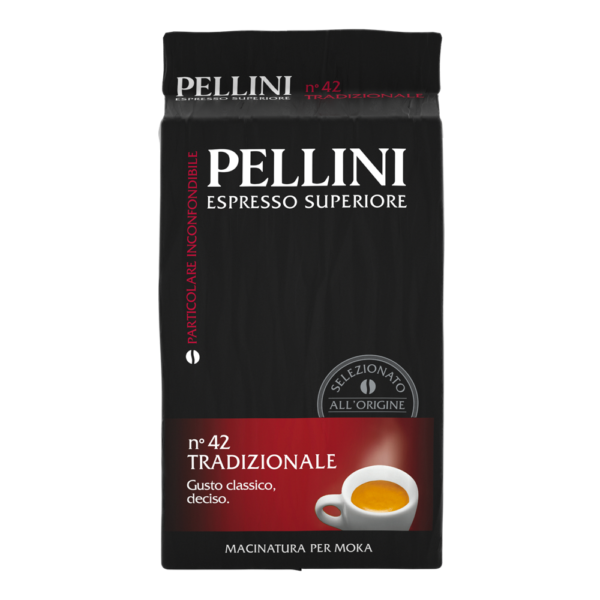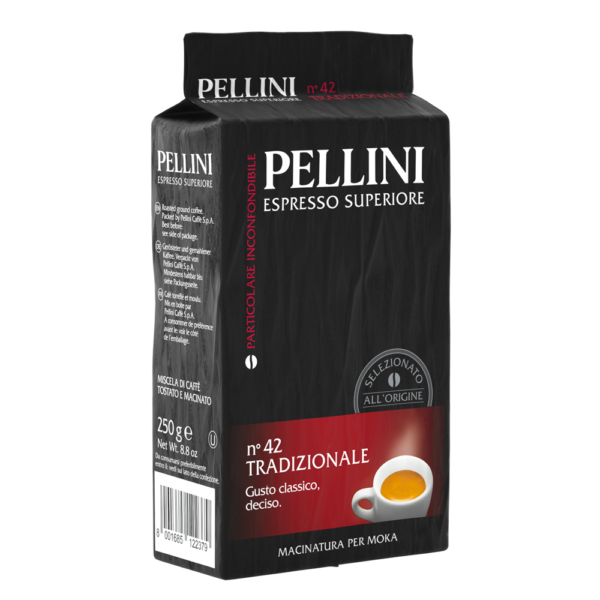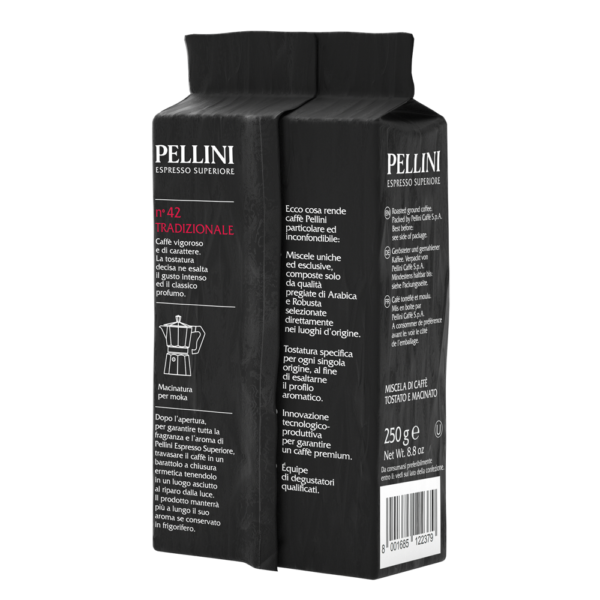 PELLINI N°42 Tradizionale, Ground coffee for the Moka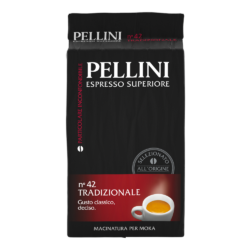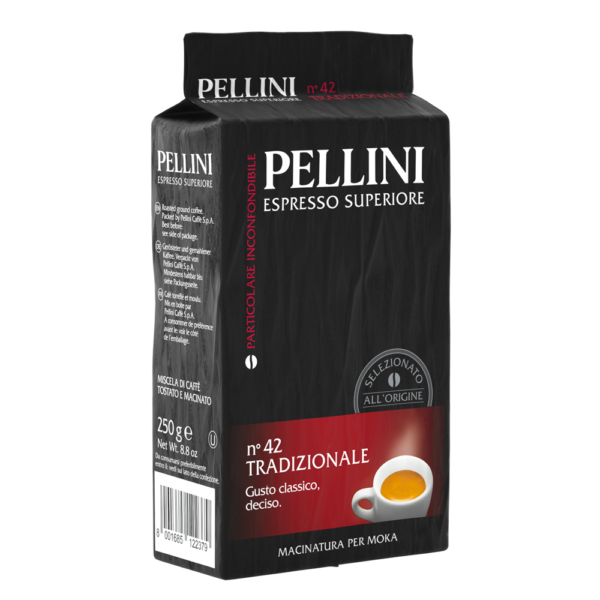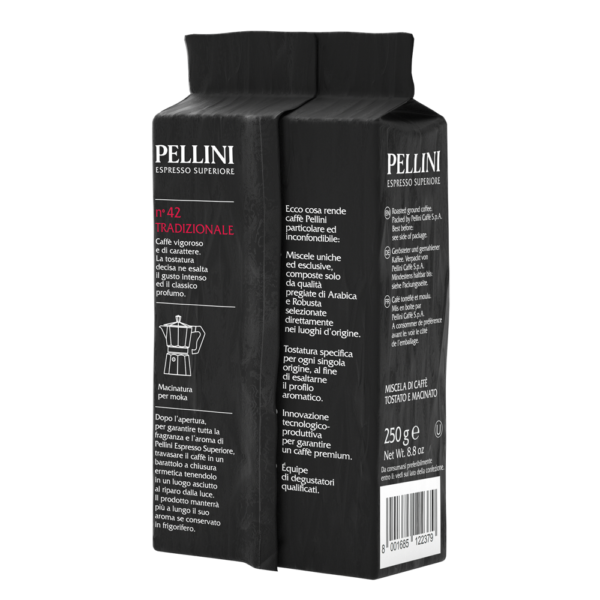 Vigorous aroma with a strong character. The dark roasting exalts the intense flavour and classic aroma. Blend of ground coffee for the Moka. The beans are selected directly at the countries of origin and packaged in a protective atmosphere.
Blend

Classic blend made up of a balanced harmony of the finest quality Arabica and Robusta coffees selected directly at the place of origin.

Roasting

Specific DARK roasting for each individual origin, so as to exalt the aromatic profile. Naturally air-cooled and left to rest in specific silos before being packaged.