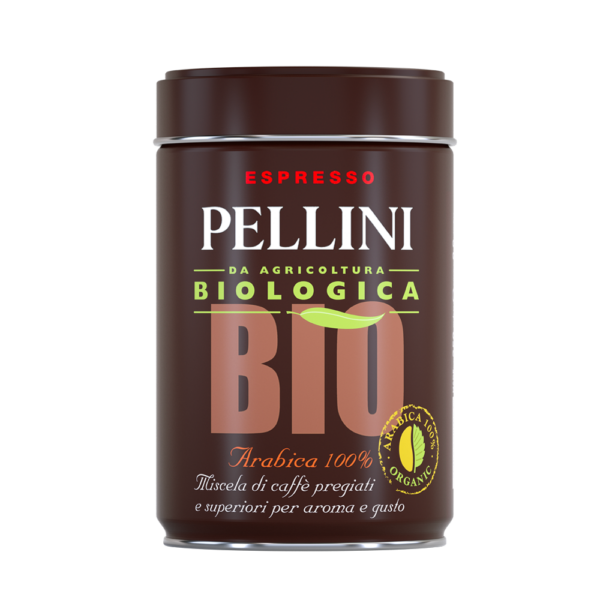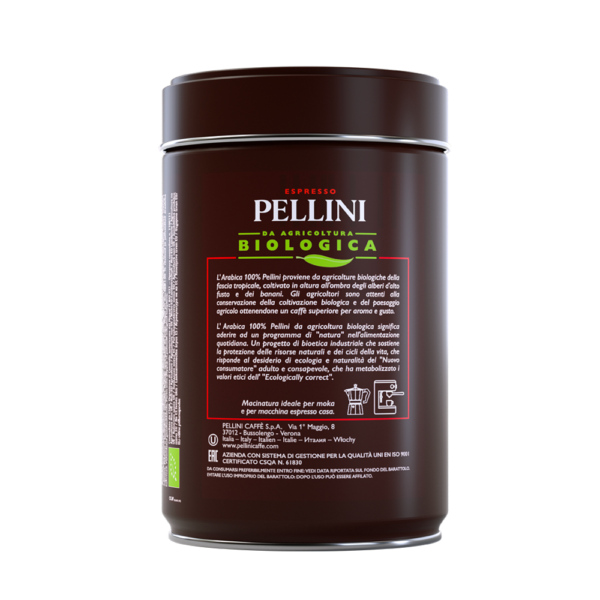 PELLINI BIO, 100% Arabica coffee ground for the Moka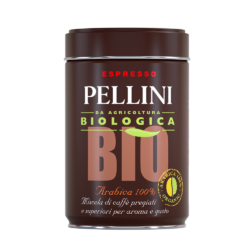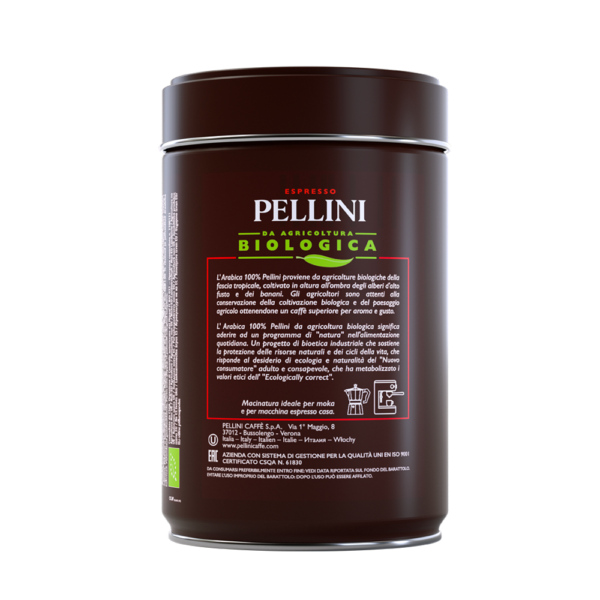 Finest quality 100% Arabica grown organically in the tropics. The farmers' attention to preserving organic growing techniques makes PELLINI BIO superior in both aroma and flavour. Format with a special aroma-saving closure, the fragrance of the coffee is preserved in the tin, releasing all the flavour of the unique, unmistakeable aroma as it is opened.
Blend

100% Arabica coffee made up of the finest quality beans selected directly where it is cultivated.

Roasting

Specific MEDIUM roasting for each individual origin, so as to exalt the aromatic profile. Naturally air-cooled and left to rest in specific silos before being packaged.

The added value of Pellini Bio

This is an industrial bioethical project that supports the conservation of natural resources and life cycles and meets the desire for ecology and respect for nature.