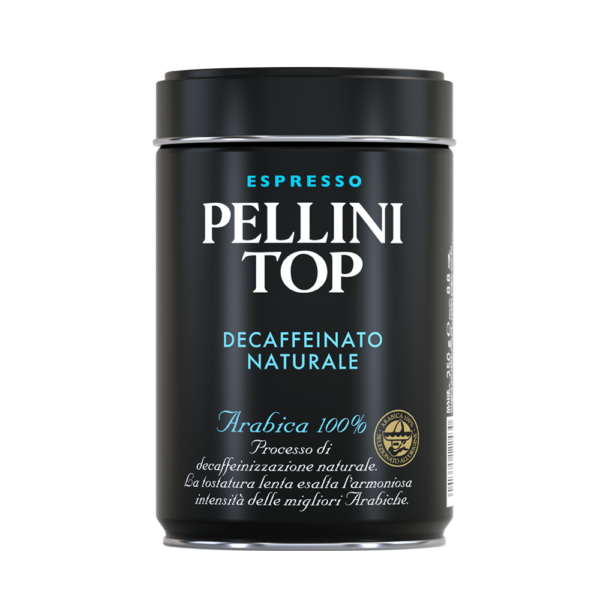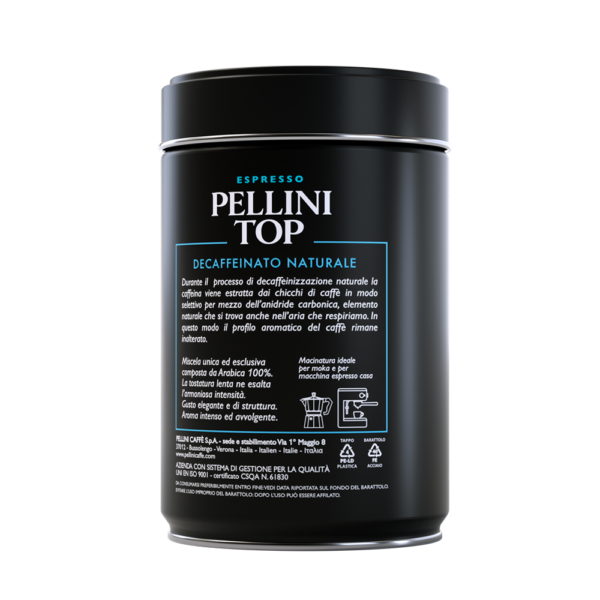 Natural PELLINI TOP DECAFFEINATED, 100% Arabica coffee ground for the Moka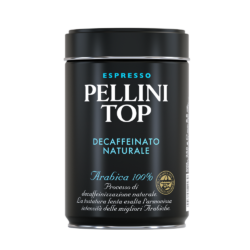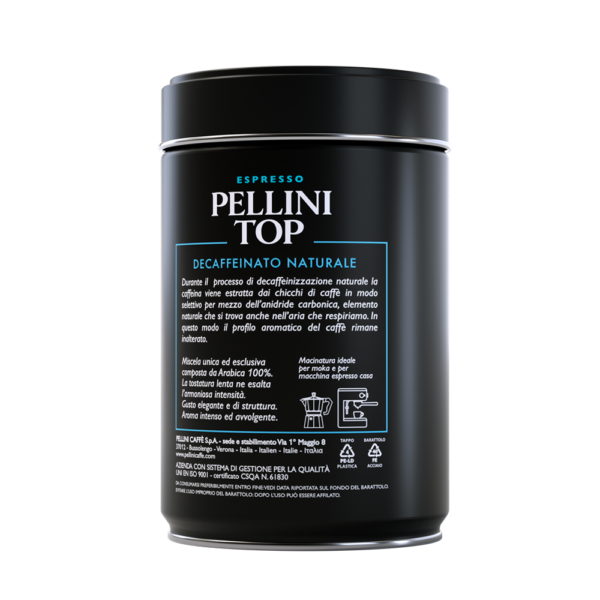 Elegant, structured flavour with an intense, enveloping aroma. Format with a special aroma-saving closure, the fragrance of the coffee is preserved in the tin, releasing all the flavour of the unique, unmistakeable aroma as it is opened.
Blend

100% Arabica coffee made up of the finest quality beans selected directly where it is cultivated.

Roasting

LIGHTLY roasted at controlled temperature, naturally air-cooled and left to rest in specific silos before being packaged.

Natural decaffeination process

During the natural decaffeination process, the caffeine is extracted selectively from the coffee beans using carbon dioxide, a natural element also found in the air we breathe. This leaves the coffee's aromatic profile unaltered.