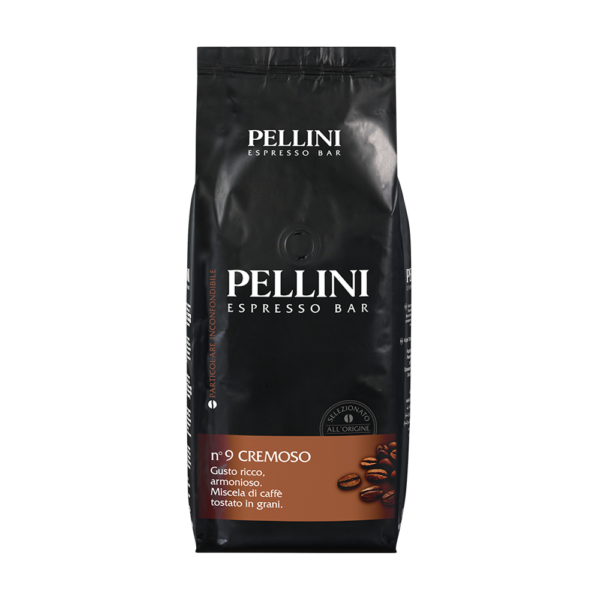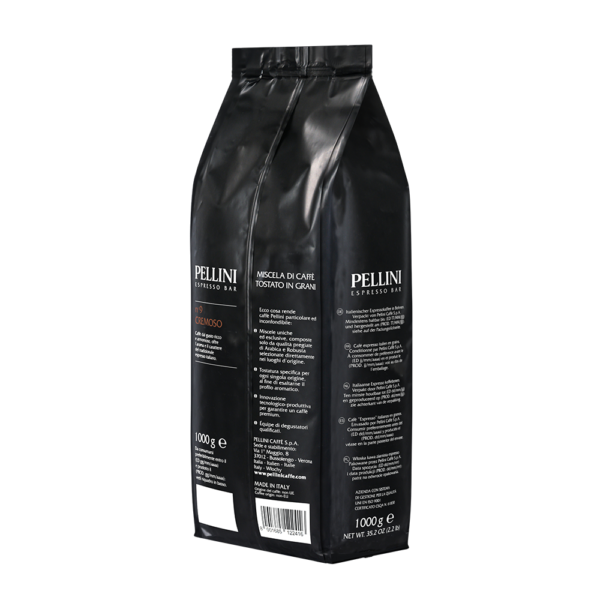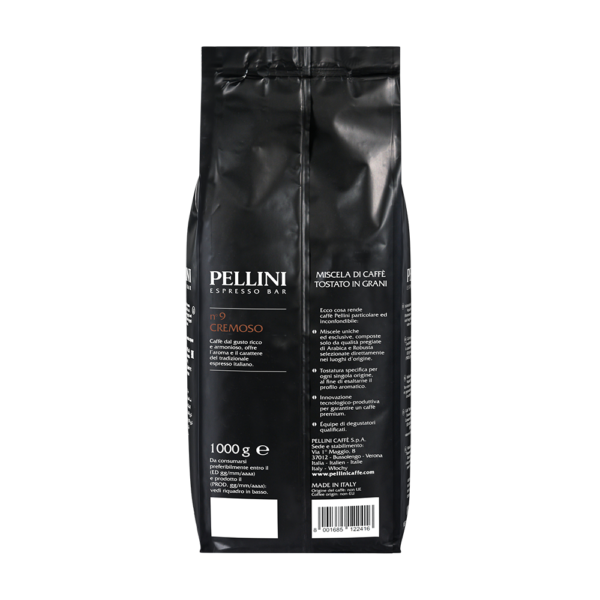 PELLINI N° 9 CREMOSO Arabica espresso coffee beans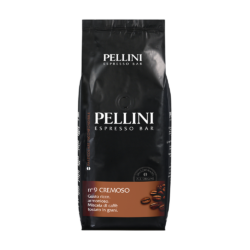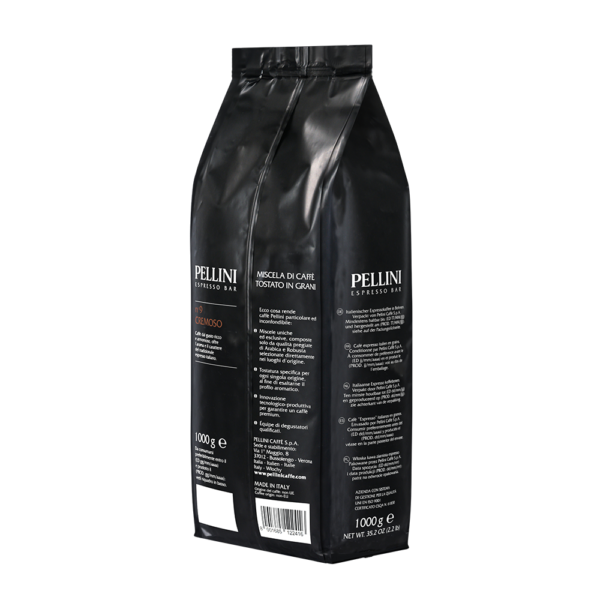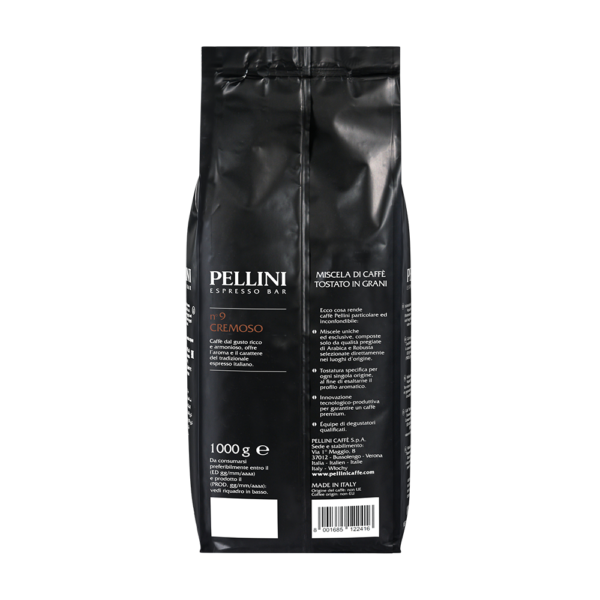 Rich, harmonious coffee with all the aroma and character of a traditional Italian Espresso. Blend perfected for the bar service, designed to transform an everyday ritual into a dream Espresso.
Blend

Classic blend made up of a balanced harmony of the finest quality Arabica and Robusta coffees selected directly at the place of origin.

Roasting

Specific MEDIUM roasting for each individual origin, so as to exalt the aromatic profile. Naturally air-cooled and left to rest in specific silos before being packaged.