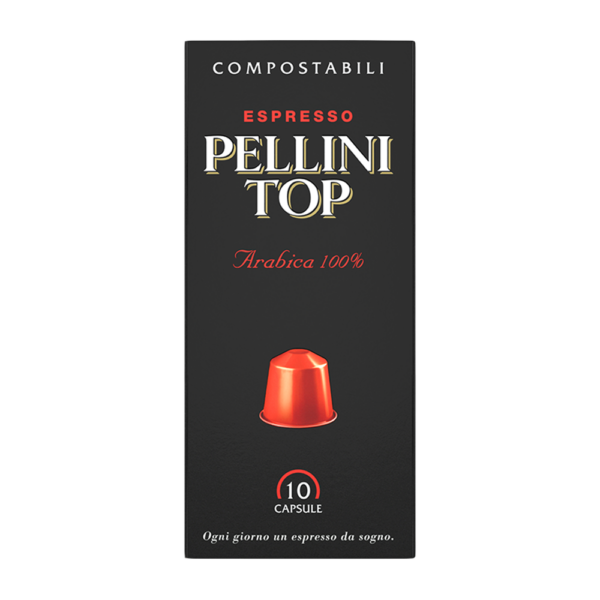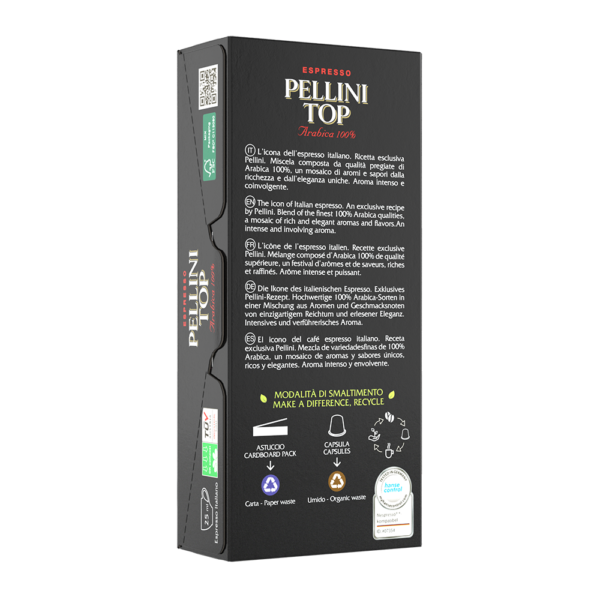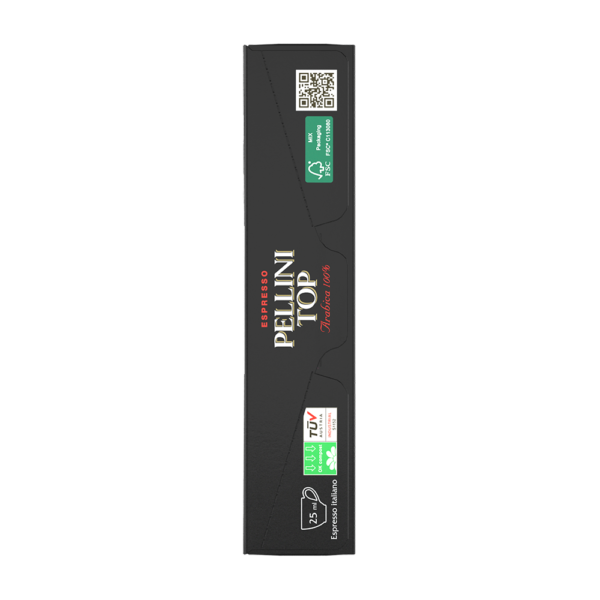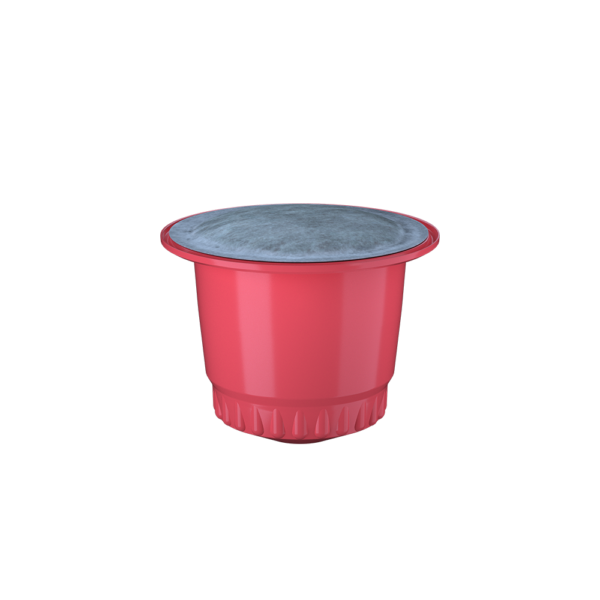 PELLINI TOP 100% Arabica coffee in Nespresso® compatible* Self-protected Compostable capsules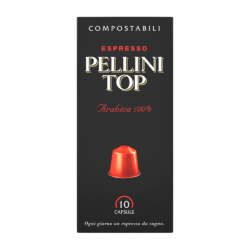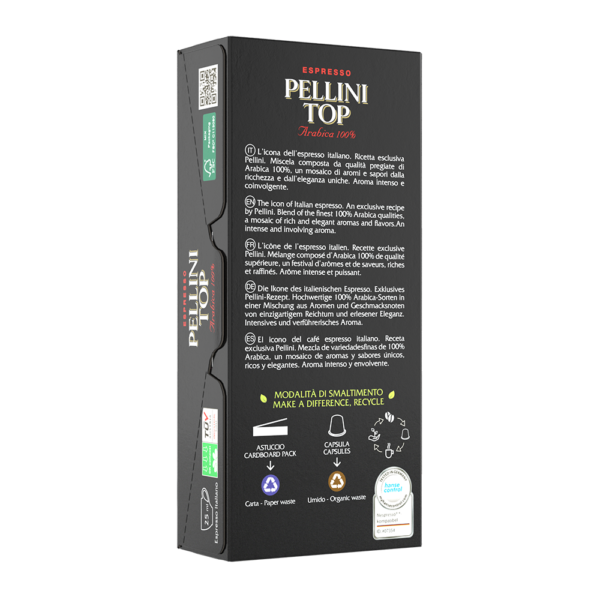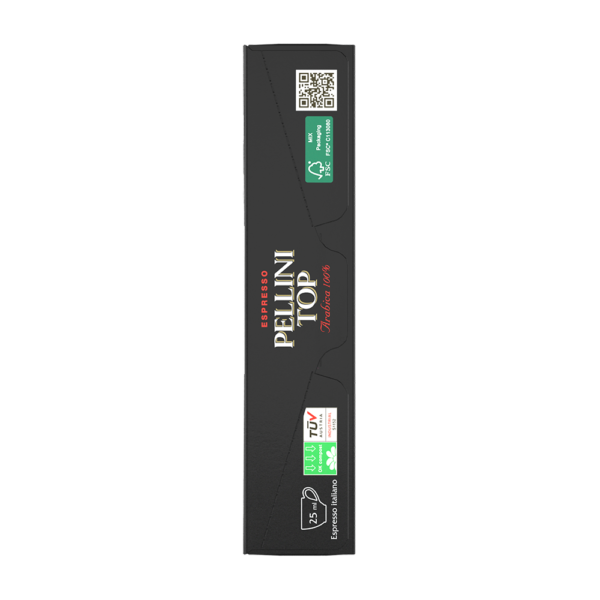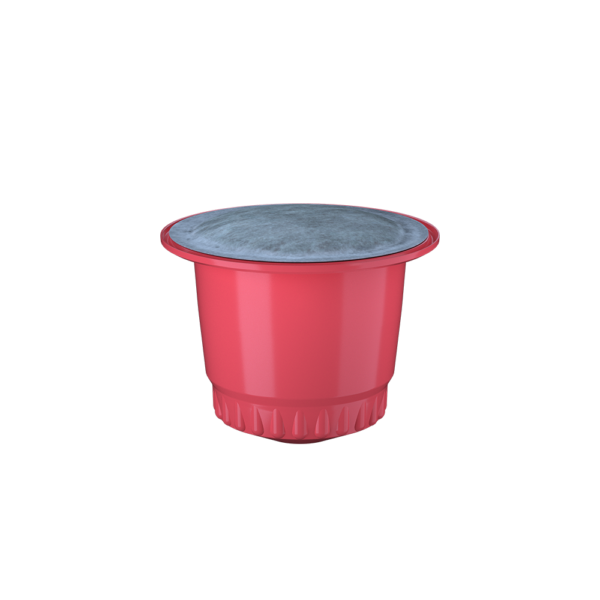 A uniquely elegant, rich mosaic of aromas and flavours. Intense, enveloping aroma. Exclusive PELLINI blend designed to transform an everyday ritual into a dream Espresso.
Compatible
Nespresso®*
Blend

100% Arabica coffee made of precious beans grown in plantations on high grounds of Africa, Central and South America and washed with a natural process.

Roasting

Roasting level: Medium

Suggested dispensing: 25 ml

An excellent espresso to be dispensed in 25 ml as set down by the true tradition to intensify both its character and its aroma. It is so sweet to be appreciated even without sugar.

Compostability

Compostable: made in plant-based material resulting from the fermentation of crops such as sugarcane, potatoes, corn, etc. OK Compost certified. Self-protected: barred and able to preserve the coffee fragrance and flavour. Capsules compatible with Nespresso®* coffee machines certified by Hanse Control Institute® Germany. FSC® certified pack made of paper coming only from sustainable and renewable sources.
Available format:
12 Cases containing 10 Caspsules, in Total 120 Capsules 600 g

Buy on Amazon