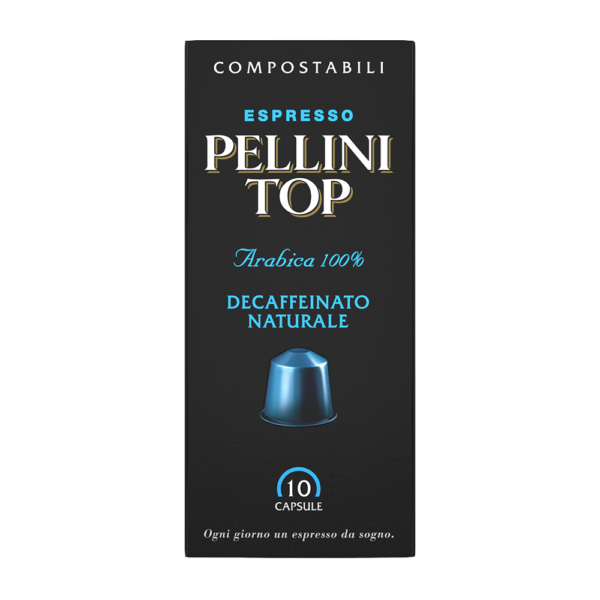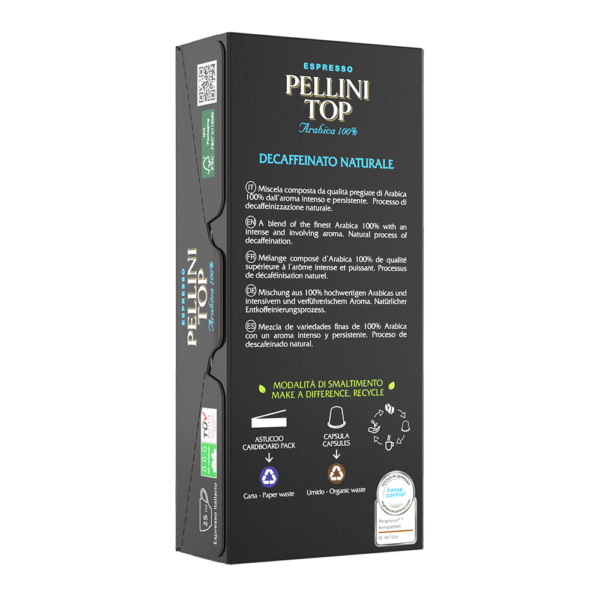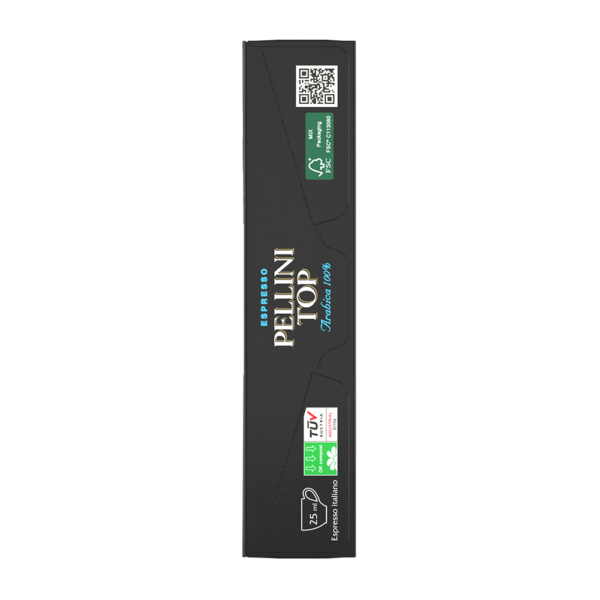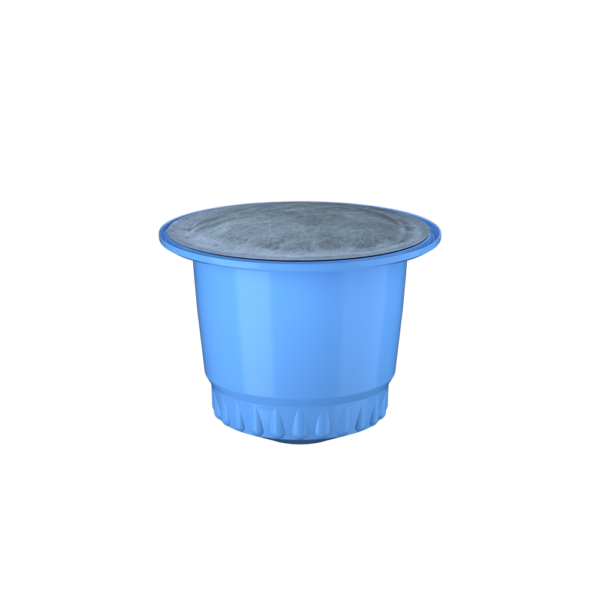 PELLINI NATURAL DECAFFEINATED 100% Arabica coffee Nespresso® compatible* Self-protected Compostable capsules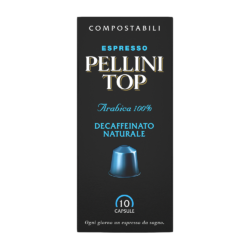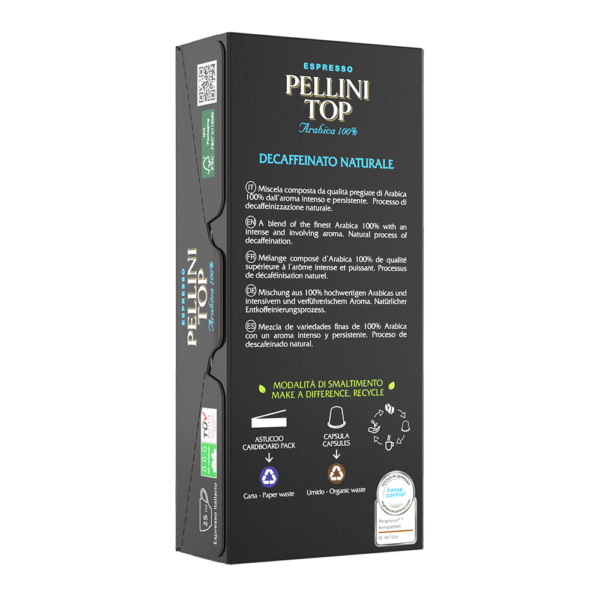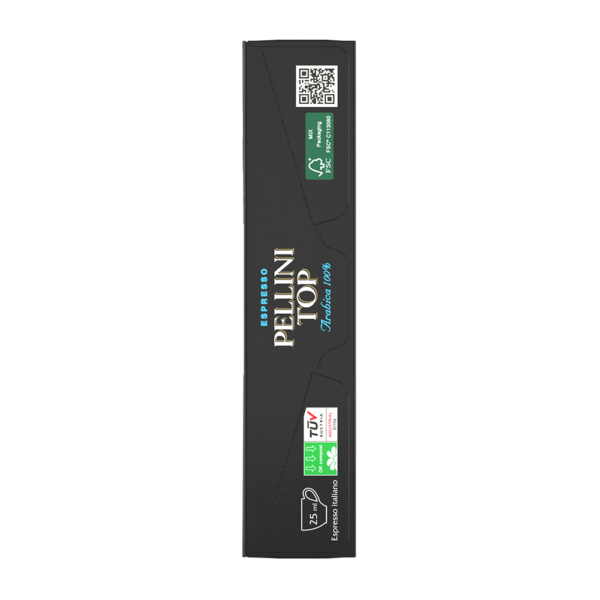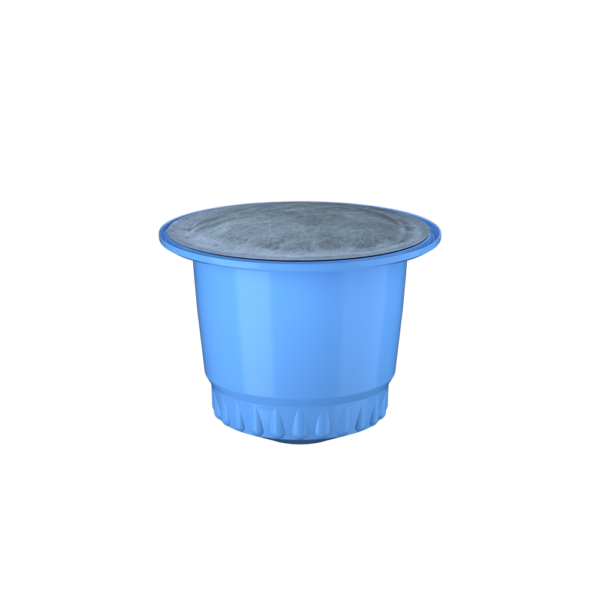 Blend of finest quality 100% Arabica coffees offering an intense, persistent aroma. Natural decaffeination process. Exclusive PELLINI blend designed to transform an everyday ritual into a dream Espresso.
Compatible
Nespresso®*
Blend

100% Arabica coffee made up of the finest quality beans selected directly where it is cultivated.

Roasting

Specific LIGHT roasting for each individual origin, so as to exalt the aromatic profile. Naturally air-cooled and left to rest in specific silos before being packaged.

Suggested dispensing: 25ml

An ideal Espresso for a 25ml cup, as per the authentic tradition that exalts the coffee's character and aroma. Its sweetness means it can also be enjoyed without sugar.

Compostability

Compostable: made in organic material obtained from the fermentation of plants such as sugar cane, potatoes, maize, etc. OK Compost-certified. Self-protected: barriered and able to preserve all the fragrance and flavour of the coffee. Nespresso® compatible capsules* certified by Testing Institute Hansecontrol, Germany. FSC® certified pack with paper obtained only from sustainable, renewable sources.

Natural decaffeination process

During the natural decaffeination process, the caffeine is extracted selectively from the coffee beans using carbon dioxide, a natural element also found in the air we breathe. This leaves the coffee's aromatic profile unaltered.
Available format:
12 Cases containing 10 Caspsules, in Total 120 Capsules 600 g

Buy on Amazon