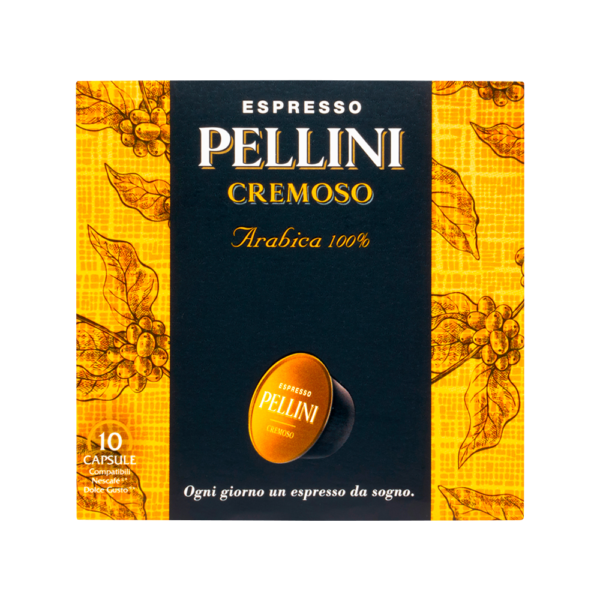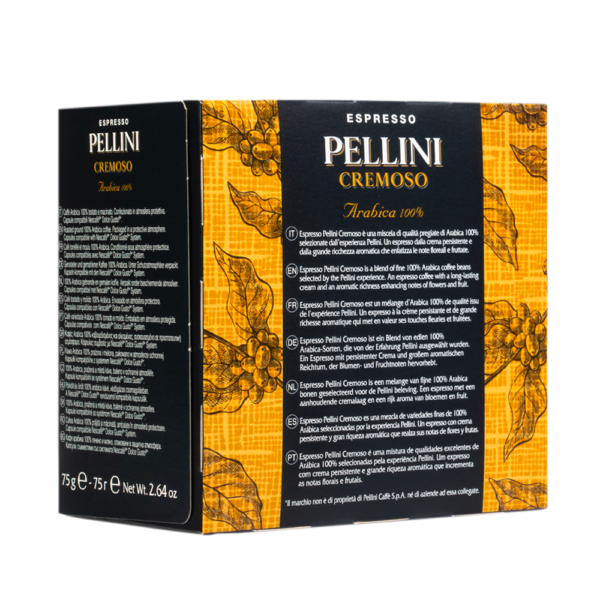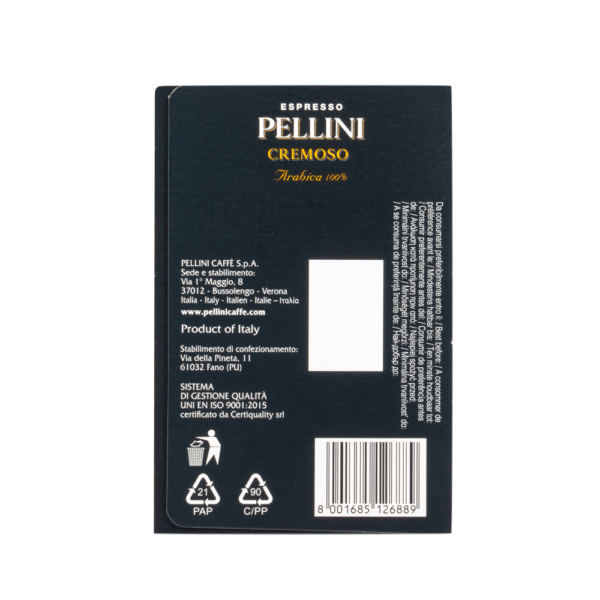 PELLINI CREMOSO, 100% Arabica Coffee in Nescafé® Dolce Gusto® compatible capsules*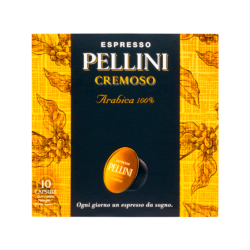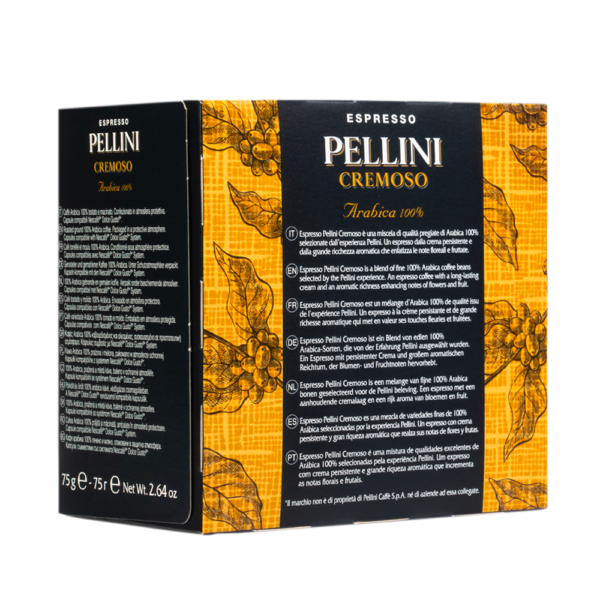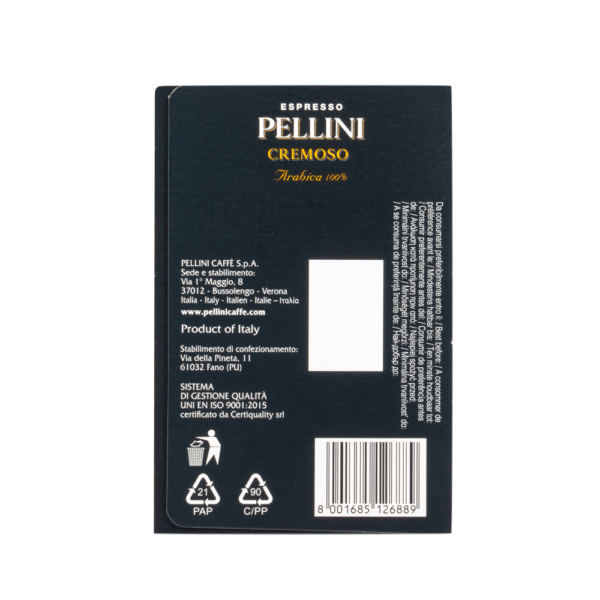 An Espresso with a persistent cream and great aromatic richness that emphasises floral and fruity hints. Roasted and ground 100% Arabica Coffee. Packaged in a protective atmosphere.
Compatible
Dolce Gusto®*
Blend

100% Arabica coffee made up of the finest quality beans selected directly where it is cultivated.

Roasting

Specific LIGHT roasting for each individual origin, so as to exalt the aromatic profile. Naturally air-cooled and left to rest in specific silos before being packaged.

Suggested dispensing: 25ml

An ideal Espresso for a 25ml cup, as per the authentic tradition that exalts the coffee's character and aroma. Its sweetness means it can also be enjoyed without sugar.